The Pharmacy Benefit Dimensions® Difference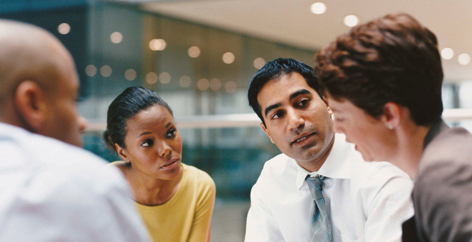 We're focused on you.
Typically, the larger national pharmacy benefit managers fail to notice plan sponsors who have fewer than 5,000 employees. With Pharmacy Benefit Dimensions, no matter how big or how small, you will never be overlooked.
Pharmacy Benefit Dimensions is unlike most pharmacy benefit managers in that:
We don't profit when drug costs increase.
We're not dependent on rebate revenues.
We don't benefit from over utilization of drugs.
We don't answer to profit-focused shareholders.
We provide the personal attention, clinical support and customer service you need to properly implement and control your pharmacy program. Our approach to customer service goes beyond the basics. With our tiered service model, you can expect:
Experienced Member Services Representatives – Specifically trained in your company's benefit plan to provide the most efficient service.
A Client Relations Specialist – Providing one centralized point of contact through which your account will be managed, monitored and measured.
An Account Manager – Who is available to meet as often as quarterly, face-to-face, to evaluate your pharmacy benefit needs to assist in delivering the most cost-effective solutions.
In addition, our Pharmacy Help Desk, located on-site at Pharmacy Benefit Dimension's headquarters, has experienced staff that is specialized in the various pharmacy benefits offered. The pharmacy help desk staff view the same online, real-time claims on the pharmacy processing system that the retail pharmacists view.