Your Growth is Our Strength
You belong in a collaborative environment where you are valued, challenged and motivated, working with good people like you that get it. It's all here at Pharmacy Benefit Dimensions.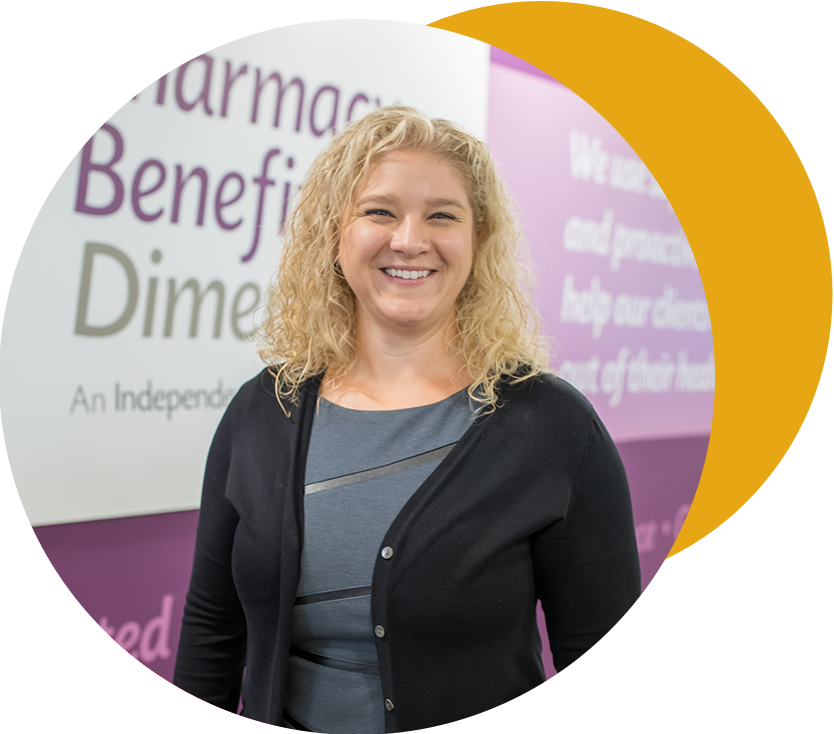 Volunteer Opportunities
We want our associates to have the opportunity to give back to the communities we live in and the people we serve
Generous Time Off
Take time to recharge! We offer extremely generous PTO and 9 paid holidays
Paid Military Leave
We are proud to offer paid military leave to our associates currently serving our country
Education Assistance
Provides financial assistance to help associates further their education and enhance their skills and knowledge
401(k) Match
Our 401(k) savings and investment plan with generous employer match offers you a way to plan for retirement
Wellness Programs
Programs that include activities and classes focused on financial wellness, physical wellness, nutrition, mental health & more
Adoption Assistance
We provide monetary assistance to associates seeking adoption
Insurance Benefits
We offer no cost Health, Dental and Vision options with covered premiums for our associates and their family
Continuous Development
People are our most valuable asset, so we invest heavily in on-site and off-site learning and development
Wage Continuation
Wage continuation is a corporate sponsored benefit designed to replace an associate's income in the event of an approved disability
Value Benefits
A perk our associates enjoy with various vendors
Dress for your Day
Dress for your Day allows our associates' discretion to select appropriate dress for the business of each workday
What our Associates are Saying
Real feedback from real employees. Here's what our team has to say about us:
"My favorite thing about working at PBD is the teamwork. I am always in awe of the level of collaboration and support between coworkers."
Lara Y
(Proposal Coordinator)
"I found that every one of my new co-workers was always willing to help me learn and better understand our business. Over one hundred new employees later, PBD associates still help each other whenever necessary."
Paul Y
(PBM Data & Reporting)

"All my coworkers are always so helpful and understanding of each other, and I know that I will always have support. I really appreciate working with such a wonderful team of people."
Emily K
(Pharmacy Systems Specialist)
"What I like most about working at PBD is the cultural. Everyone is always willing to help each other out. The teamwork is amazing."
Lindsay B
(Provider & Member Services)
"From the tippy-top down, there is a network of support – professionally and personally. I am very blessed to be in the position I am in, and with the people with whom I'm in it."
Korrin E
(Account Manager – Senior)
"PBD's culture is second to none. From leadership on down, there's an ever-present feeling of positivity and teamwork that permeates throughout the company."
Dennis D
(Communications & Engagement Specialist)
Lara
Paul
Emily
Lindsay
Korrin
Dennis
Get Connected with Pharmacy Benefit Dimensions
Learn more about Pharmacy Benefit Dimensions, our associates, and your career potential by visiting our LinkedIn page.