Pharmacy Benefit Dimensions Receives 5-Star CMS Rating for EGWP Program
BUFFALO, N.Y. – November 16, 2018 – Pharmacy Benefit Dimensions (PBD), a subsidiary of Independent Health, has earned a 5-Star Rating for its Medicare Employer Group Waiver Plan (EGWP) Prescription Drug Plan (PDP)* from the Centers for Medicare and Medicaid Services (CMS)**. The annual Star Ratings are designed to help Medicare beneficiaries assess the quality, value and performance of every Medicare plan throughout the nation.
Using a 5-Star Quality Rating System, with 5 being the highest-rated plan, the 2019 Medicare Star Ratings for all Medicare Advantage plans and Medicare Part D prescription drug plans were released earlier this month.
For the 2019 plan year, the PDP administered by Pharmacy Benefit Dimensions is one of only four PDPs in the country to achieve a 5-star designation from CMS. The average overall star rating of a PDP for the 2019 plan year is 3.29.
"We are very proud to achieve this prestigious designation from CMS," said Lynne Olewine, president of PBD. "To be one of only four PDPs in the nation to receive the highest overall rating is a testament to the work being done by our team to ensure we are providing the best outcomes for our employer groups and their employees."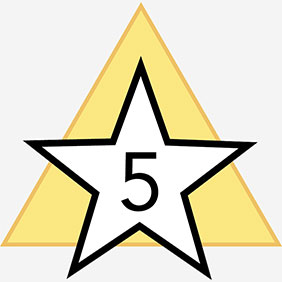 The key components that Part D prescription drug plans are measured on each year include:
Drug Plan Customer Service
Member Complaints and Changes in the Drug Plan's Performance
Member Experience with the Drug Plan
Drug Safety and Accuracy of Drug Pricing
EGWP PDPs are customized Medicare prescription drug plans developed exclusively for employer and union groups. Employer groups partner with a Pharmacy Benefit Manager, or PBM, that has contracted directly with a Medicare Part D plan sponsor. An EGWP PDP is not open to the individual market, but rather a specific plan only available for employers or union groups. Employers generally use EGWP PDPs to provide supplemental coverage for Medicare-eligible retirees and covered Medicare-eligible dependents beyond the standard benefits typically offered by other Medicare prescription drug plans.