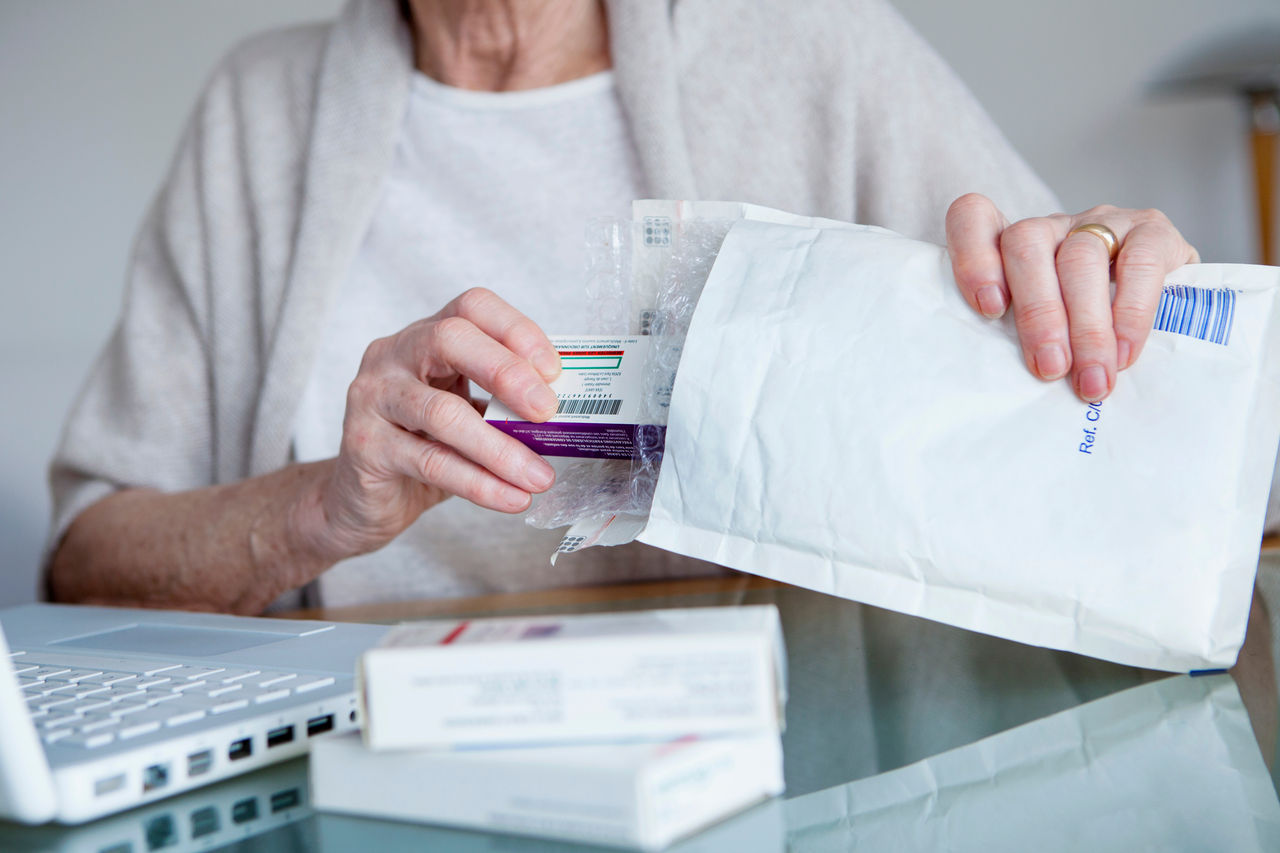 In addition to filling prescriptions at a pharmacy, you may also be able to have them delivered directly to your home by using a mail-order pharmacy.* If you are a Medicare Advantage Plan member, learn more about this convenient option.
Here's what you get:
Convenient deliveries – directly to your home at no charge (express shipping is available for an additional change).
Cost savings – you may receive a 90-day supply of maintenance medications at a reduced copayment (depending on your plan).
How It Works
Request a new prescription from your provider for a 90-day supply plus refills for up to one year (as appropriate).
Register online or by phone with one of two mail-order pharmacies listed below. (Note: some plans offer one while others offer both). You will need your ID card when registering with the mail-order pharmacy.
Pay your copayment using Visa, MasterCard, Discover, American Express or by check or money order.
Your medications will be shipped to you. It may take two weeks for you to receive your initial order in the mail, so make sure you have at least a 14-day supply before ordering or ask your provider for a 30-day supply to fill at your local pharmacy. If you have questions about the status of your mail-order prescription, please call the mail-order pharmacy directly.
Mail-Order Pharmacies
Wegmans Mail Order Pharmacy Services
www.wegmans.com/pharmacy
1-888-205-8573
TTY/TDD: 1-877-409-8711
ProAct Pharmacy Services
www.proactpharmacyservicespbd.com
1-888-425-3301
Note: If you wish to register by mail, please contact our Member Services Department at (716) 635-7880 or 1-888-878-9172, Monday through Friday from 8 a.m. to 8 p.m. to obtain a mail-order registration form. TTY/TDD users may call (716) 631-3108 or 1-800-432-1110.
Ordering Refills
Refill your prescription online, by telephone or by mail.
Have your Member ID ready and your prescription number for the medication handy.
If you choose to pay by credit card, please have that number handy as well.
To make sure you don't run out of medication, remember to reorder 14 days before your medication runs out.
*Medications available through mail order pharmacies depend on the plan you have through your employer. Please check your summary plan description for the types of medications you may obtain through mail order.